The 2023 Shenzhen International Film & Tape Expo (FILM & TAPE EXPO 2023) was held at the Shenzhen International Convention and Exhibition Center (Baoan New Hall) from October 11 to 13 and was a complete success. At the same time, the Shenzhen International Full Touch and Display Exhibition, the Flexible Roll Material Processing Technology Exhibition, the Shenzhen International New Energy and Intelligent Connected Vehicle Industry Expo, and the Asian Electronic Production Equipment and Microelectronics Industry Exhibition will be held. In addition, it is worth mentioning that this exhibition will jointly organize the 10th China International Fluorosilicone Materials Industry and Application Exhibition with the China Fluorosilicone Organic Materials Industry Association to provide leading materials in cutting-edge fields from the source and fully empower the industrial chain. Our company Huangshan Qiangli Chemical Co., Ltd. also participated in this event as an exhibitor and achieved good results.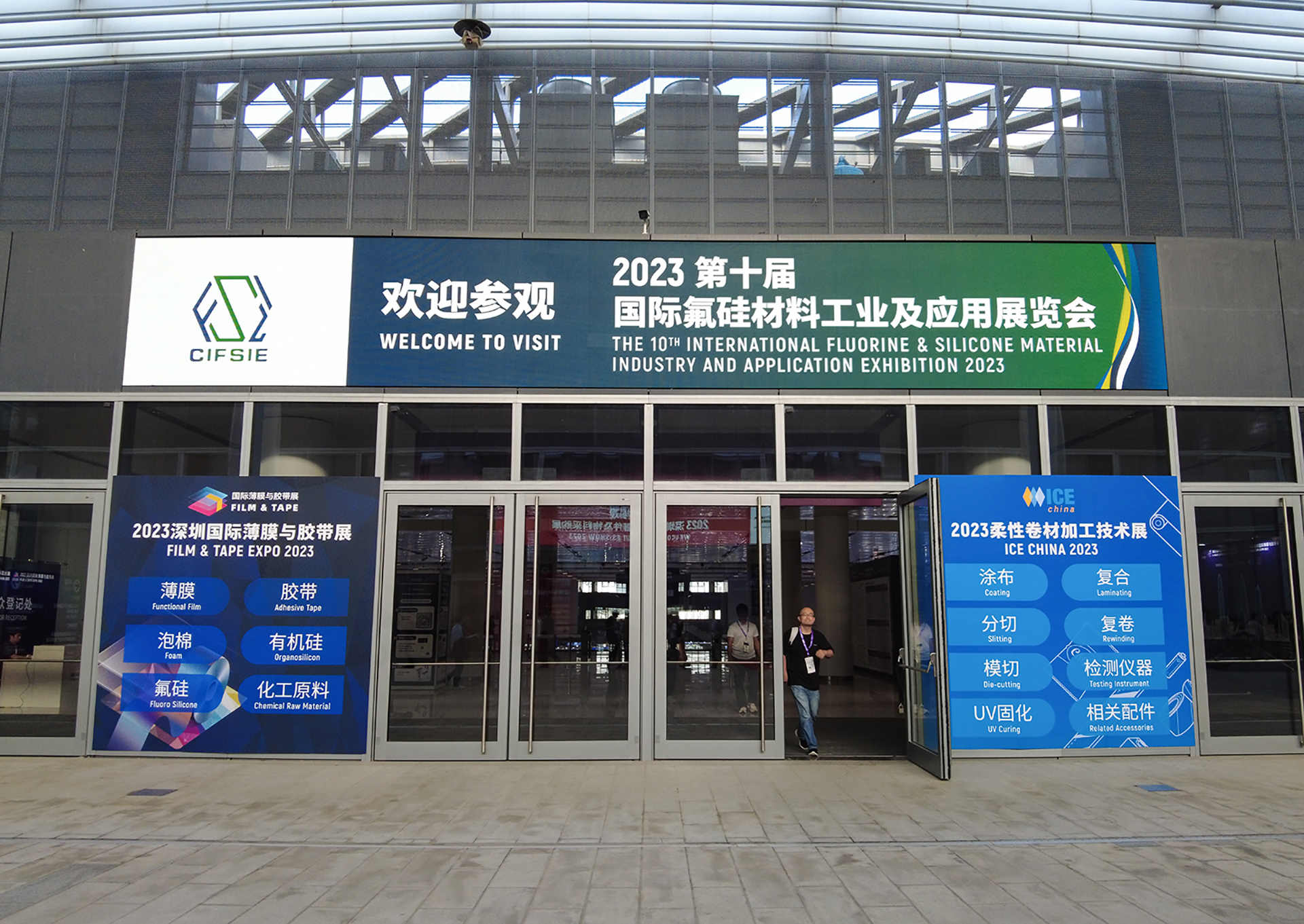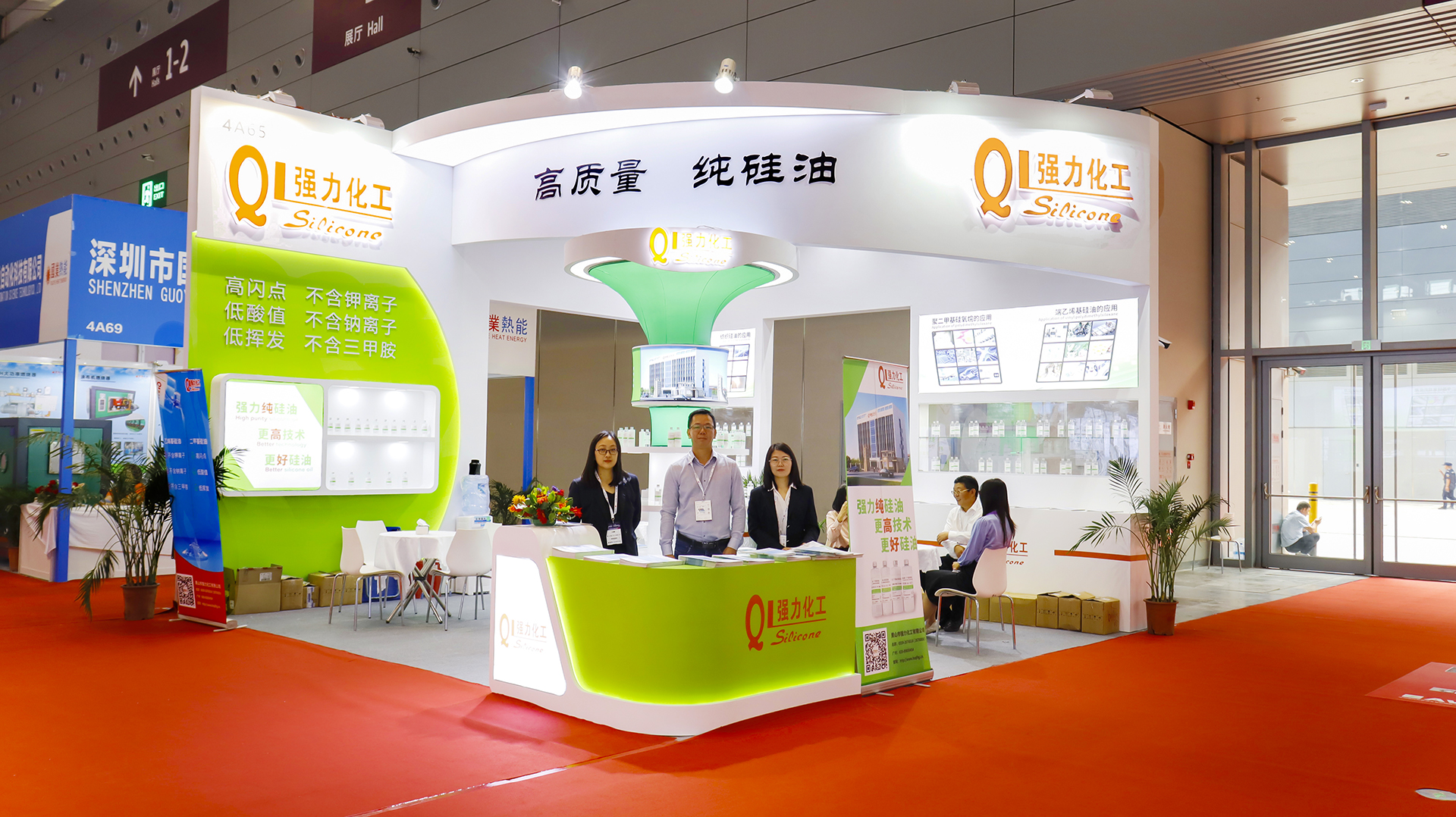 In this exhibition, under the leadership of Chairman Ye Guanghua, sales elites from Huangshan headquarters and Guangzhou branch were sent to participate in the exhibition. The communication atmosphere at the exhibition was lively. The partners warmly entertained customers, answered their questions patiently, and had in-depth exchanges and communication with customers. At the same time, our company has brought its main products: polydimethylsiloxane with a viscosity of 5 to 12,500, vinyl silicone oil with a viscosity of 100 to 20,000, amino silicone oil with a viscosity of 2211 to 2253 and other new products with 11 brands of different viscosity and nitrogen content, as well as multiple brands. of silicone emulsions participated in the exhibition, and their high-quality and high-quality products have also been well received and recognized by visiting customers. Our silicone oil has the characteristics of high flash point, low volatility, low acid value, and does not contain potassium ions, sodium ions, trimethylamine and other ions. Our product features are powerful pure silicone oil, higher technology, and better silicone oil!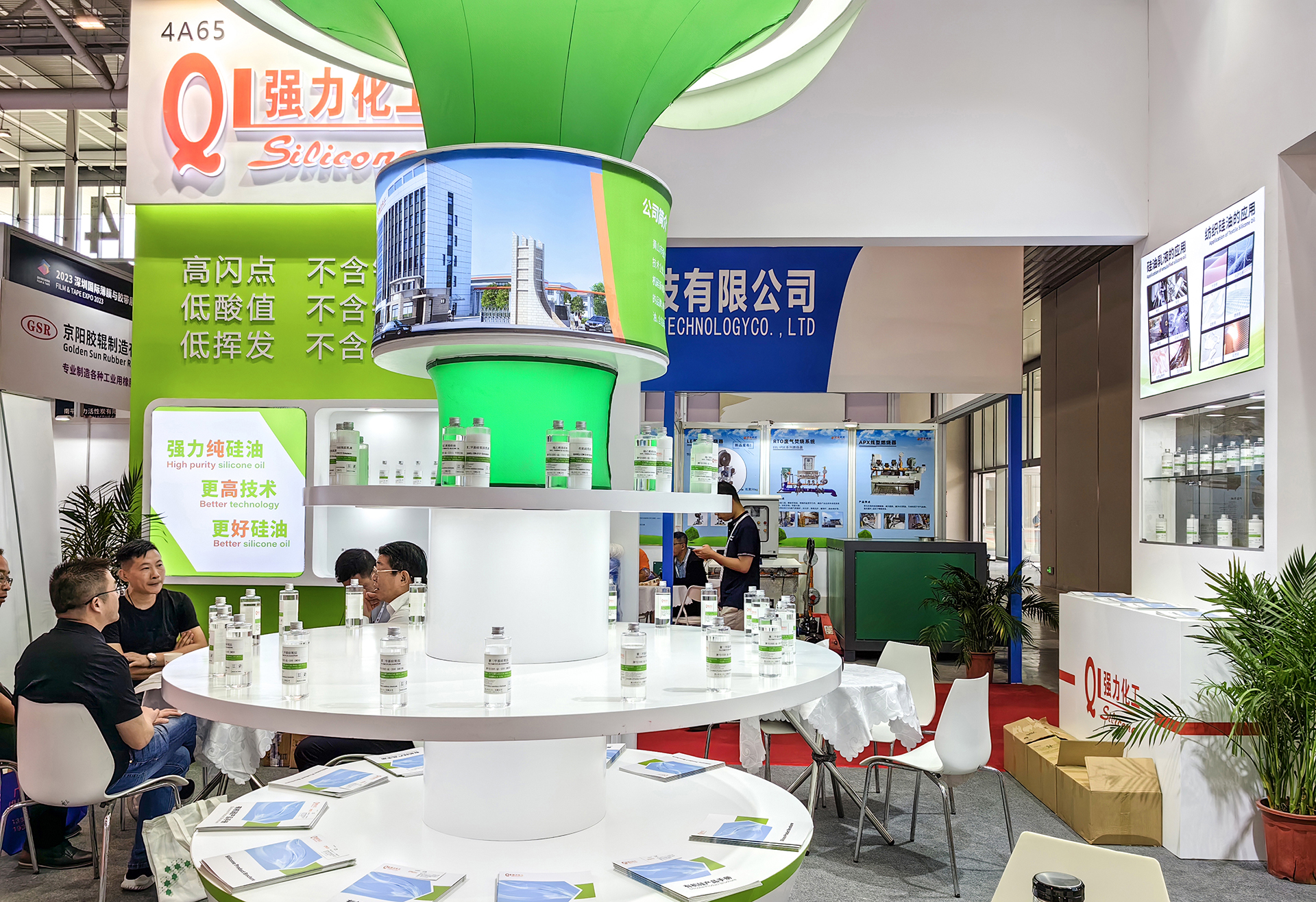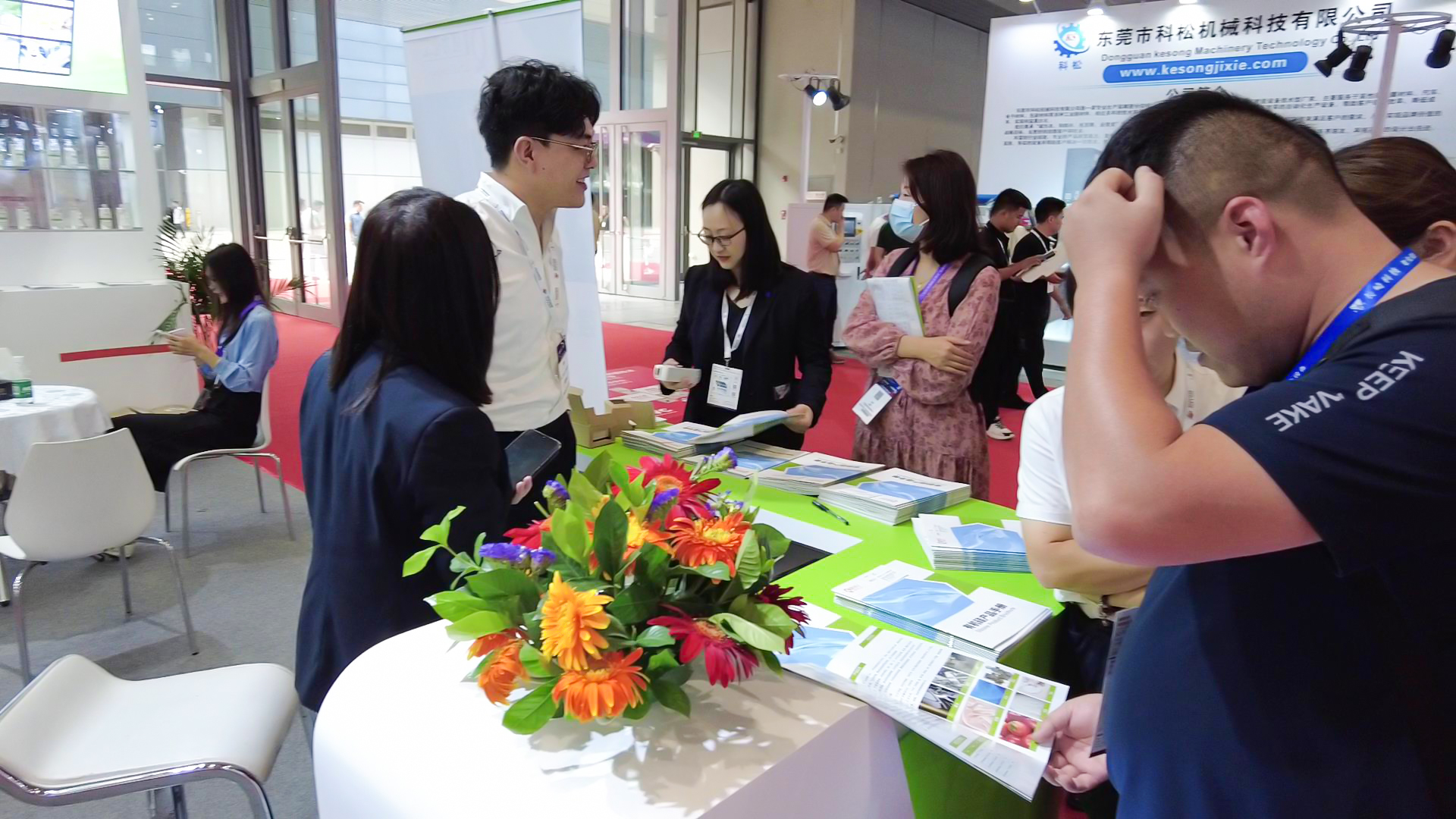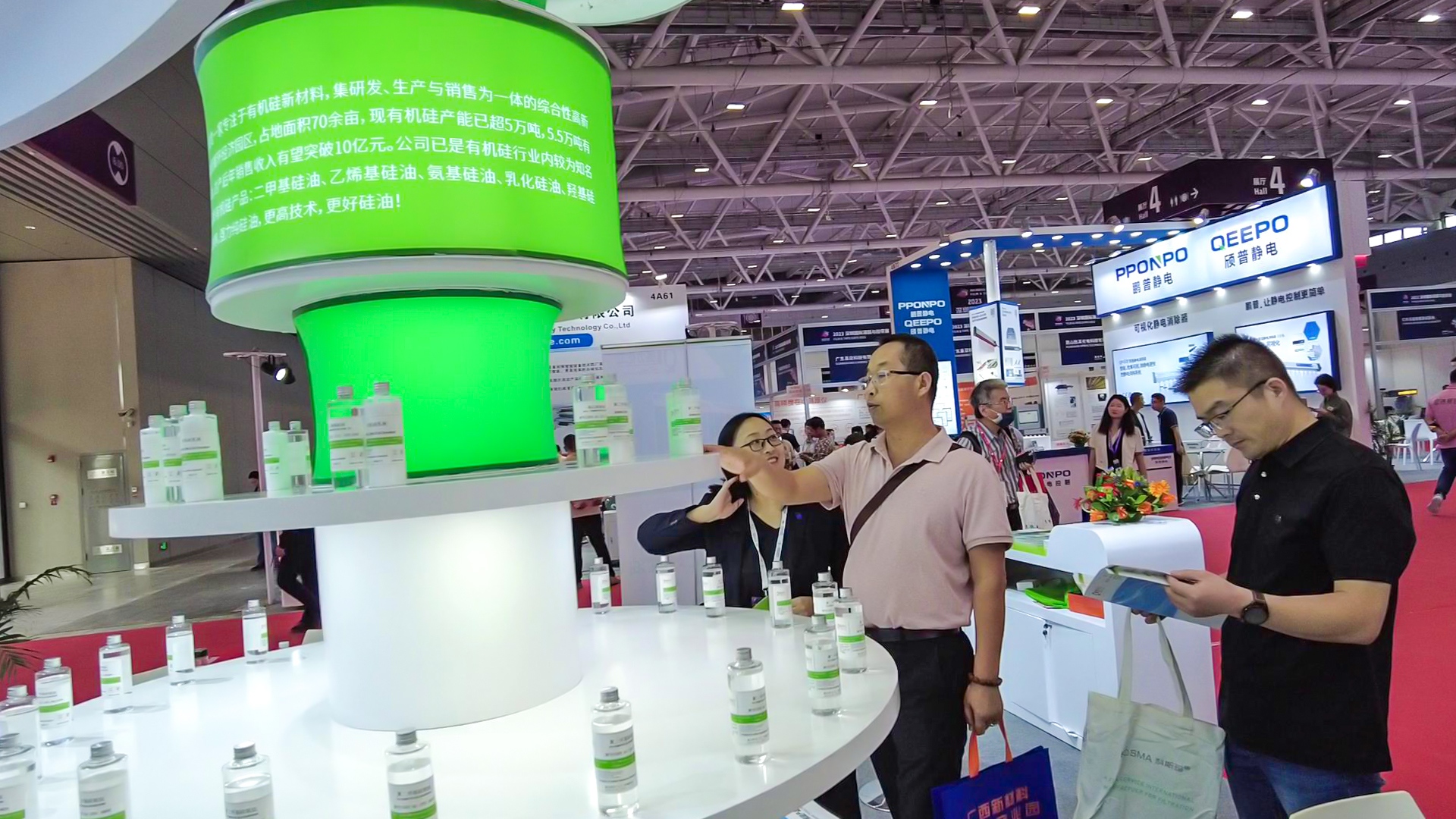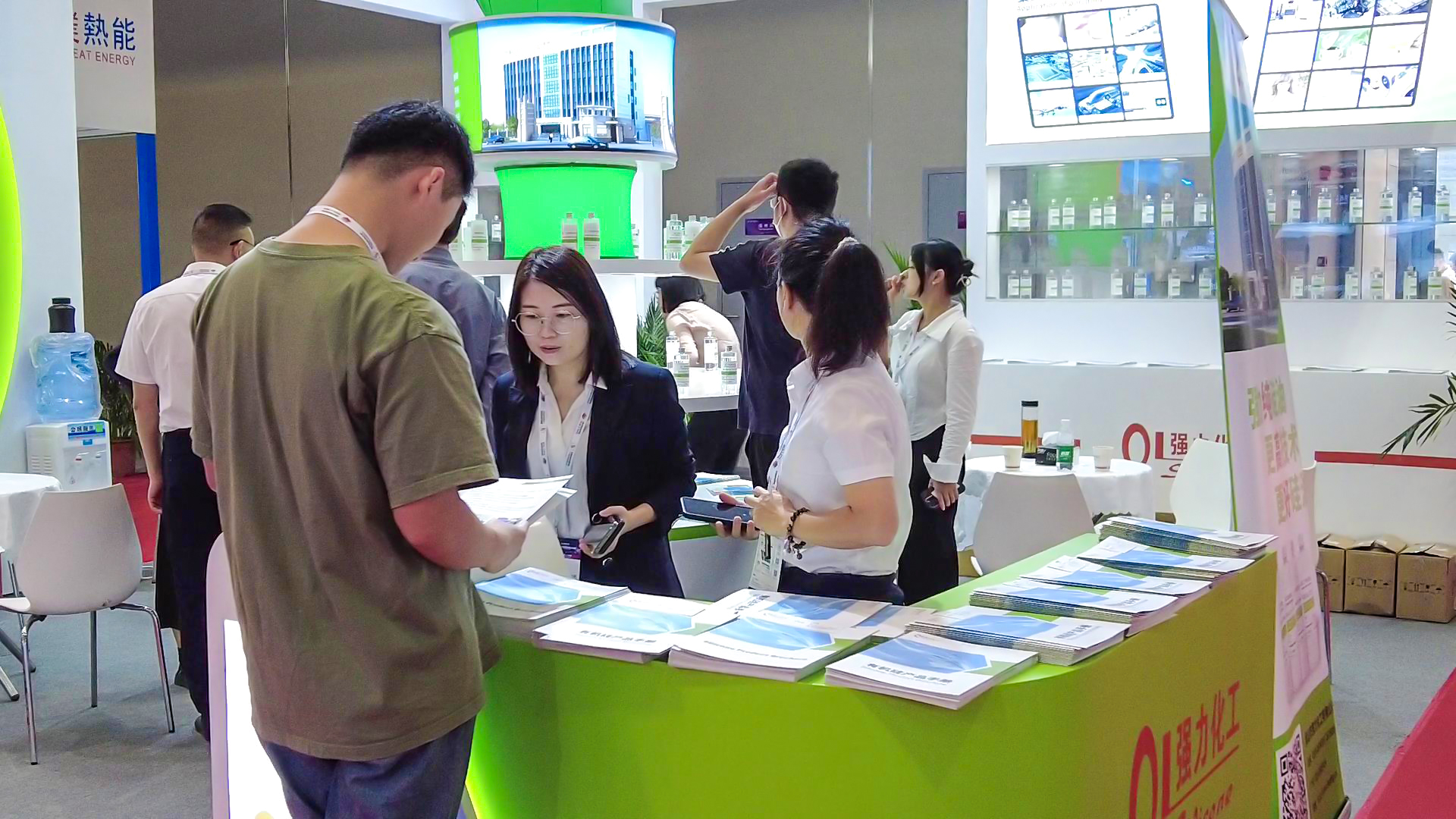 Mr. Ye Guanghua, Chairman of the Board, was interviewed by a number of professional organosilicon media. He introduced in detail the exhibit information of Qianli Chemical and shared the progress of our company's 55,000-ton organosilicon new project. It is planned to be fully put into production in June next year to provide customers with higher quality products. products, he emphasized that the company will continue to be committed to R&D and innovation, produce higher quality, purer silicone oil, meet different market needs, replace imports, achieve greater benefits, create greater value for customers, and can also customize various high-quality of silicone products.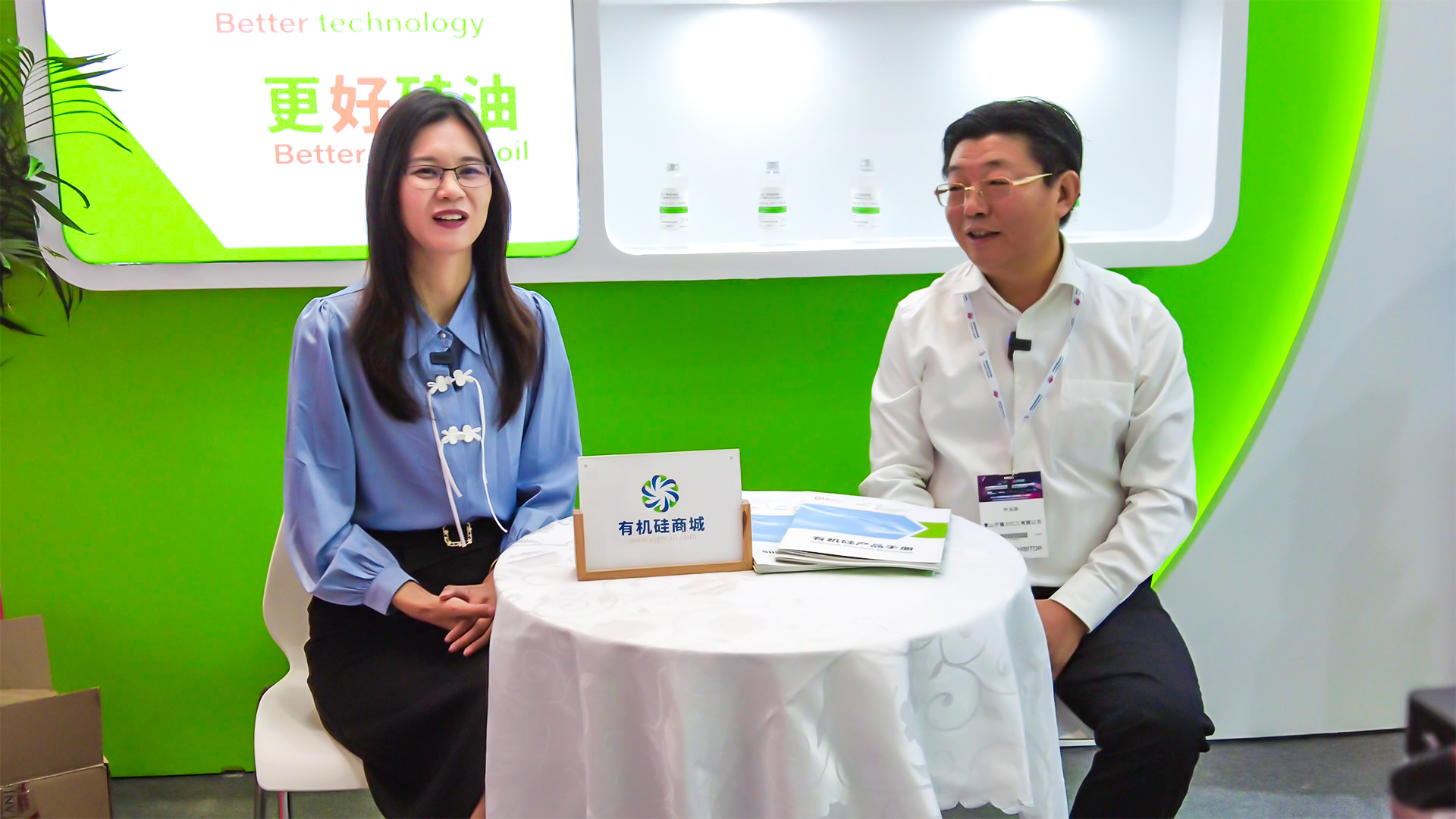 After ten years of accumulation and development, we have continued to work hard and innovate. China International Fluorosilicone Materials Industry and Application Exhibition gives full play to the platform aggregation effect, links multiple resources, and carefully builds a broad platform for industry colleagues that integrates product display, industry exchanges, resource sharing, and information exchange.